unlikeit version 2 (archived)

This app is not longer available, the change to the Facebook API made it impossible to continue supporting. Thanks for all your support.
This app is still in development mode, you'll need to request access to it.
IMPORTANT: You'll need to sign up as a developer: https://developers.facebook.com/. Then you'll need to accept the tester role for the app when Facebook sends you the request.
Write me a message at the app page
A user guide on the newest version of the unlikeit Facebook application. Detailing interface changes and new features.
Latest News
New update: Improved loading and caching to be gentler on mobile devices. However, if this doesn't work for you, please try the old stable version at https://unlikeit.grgichtran.com/old. If all else fails message me on Facebook and I'll try to help in my spare time. Cheers.
What is unlike[it]?
A Facebook application that allows you to sort, search and filter your liked pages with ease.
How do I install the app?
Follow this link: https://unlikeit.grgichtran.com
You'll need to give the application permission to view your likes. Click 'Allow' to proceed. This information isn't used for any other marketing at all, promise.
What does it look like?
If all goes well and the application has the necessary permissions, you'll be greeted with this screen.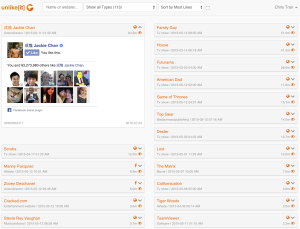 What does all the mean?
Expand an item by clicking on the top-right chevron to show more information about it.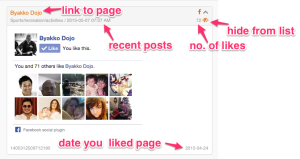 How do I unlike something on list?
To unlike something, expand it by clicking on the down chevron and then clicking on the like button.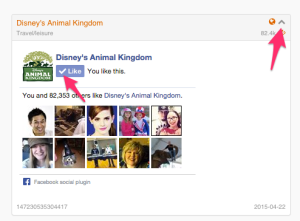 How do I filter my like list?
By default the list is sorted by most recent likes to least recent. You can change this using the filter bar.
Search by Name or Website


How do I hide/show something from my list?
You can hide an item on the list without unMliking it by clicking on the hide (closed eye) icon.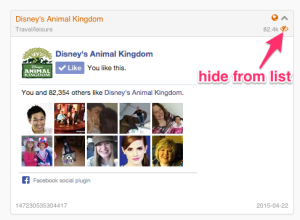 How do I use my other Facebook account?
Change users by clicking on the top-right Name dropdown list.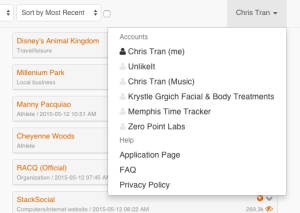 Why a new version?
The old version was using features that were no longer supported by Facebook. Eventually it stopped working all together.
Are there any new features?
Yes, I've added the much requested:
Sort by Newest Posts – Sort by pages whom have posted new content recently
Sort by Oldest Posts – Sort by pages whom haven't posted content recently
Pages that have never posted content don't appear in this sort.
There is a catch. You'll need to wait till the green loading bar has completed to use this feature.
Comments